http://www.teaneckshuls.org/files/eruv.htm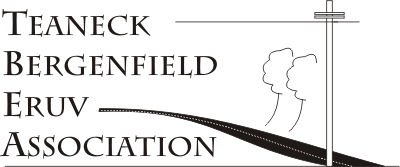 [See letter regarding Eruv appeal at http://snipurl.com/EruvAppealDec2005 ]
TEANECK BERGENFIELD NEW MILFORD ERUV MAPS TEANECK ERUMAP
Info at http://tberuv.org/
Interactive Eruv map at http://tberuv.org/Map.html
See old map at eruv-map.jpg and eruv-legend.jpg
Please use crossovers with caution - eruv for Queen Anne Rd. underpass and Sussex/Garrison overpass only covers the western side of street, and eruv does NOT extend at all to River Rd. or Teaneck Rd. Route 4 underpasses. Please study map before venturing into an unfamiliar area.
Note that the Eruv may have been slightly expanded in certain areas. For the latest information, contact the Eruv Association (see below) or contact a local rav.
To check if the Eruv is up, click here (you must be a member of teaneckshuls and be logged in to yahoogroups). The Eruv phone is 201-530-0222, but note that the TS email has more updated info than the phone message.
Click here for Teaneck Zmanim and Candle Lighting Times
For more information about the Eruv, contact:
Teaneck Bergenfield Area Eruv Association
1410 Somerset Gate
Teaneck NJ 07666
email info@tberuv.org or TBEruv@aol.com
Back to www.teaneckshuls.org
Eruv is also spelled Eiruv